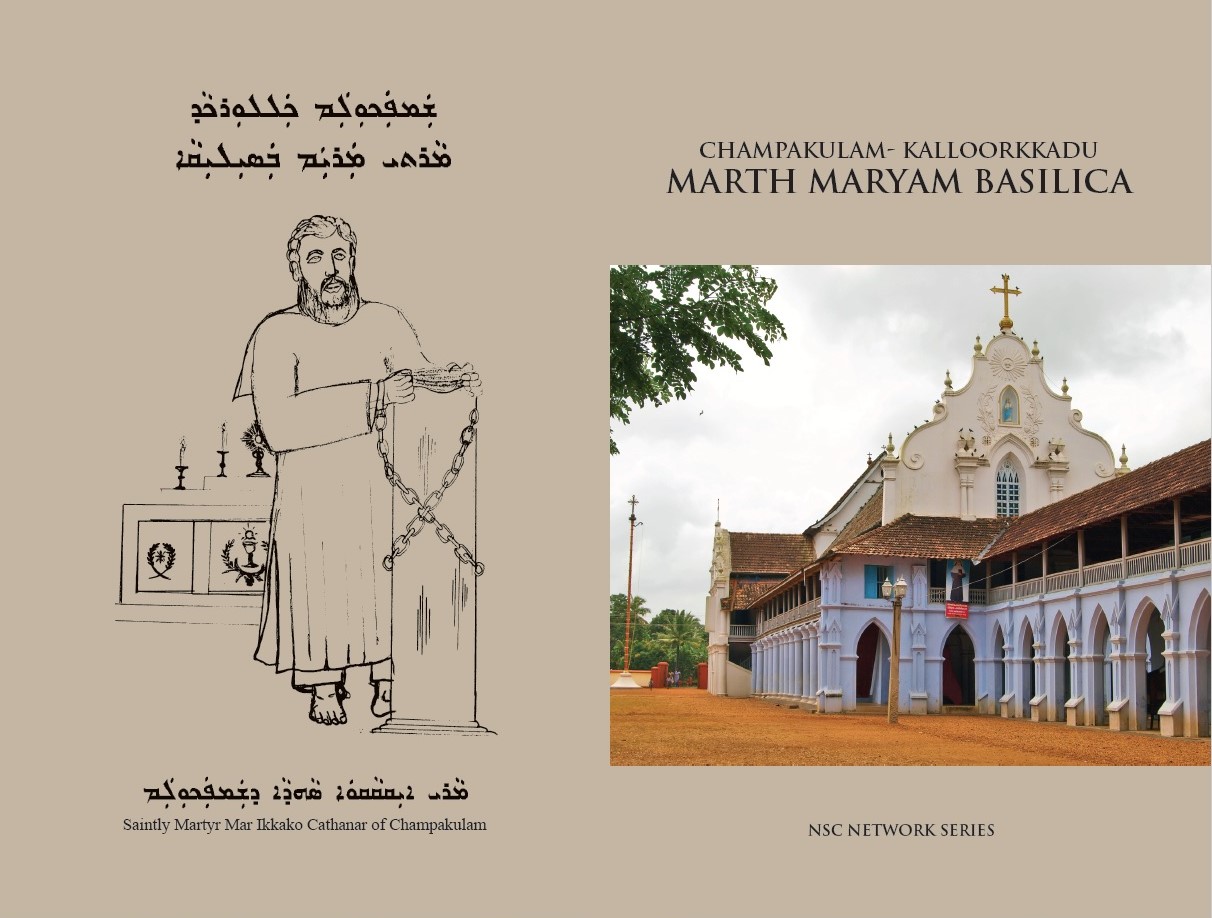 The first book from NSC network has been published. The book is about the Marth Maryam Basilica at Champakulam. The book contains the NSC articles about Champakulam on the occasion of the recognition of the church as a basilica by Universal Church.
This book gives a brief history of the Saint Thomas Christians of Champakulam with archaeological and documentary evidence. It highlights a forgotten martyr of Nasranis, their particular law and traditions, Ikkakko Cathanar of Champakulam. It also touches the socio-political milieu of the Christian community of Champakulam.
This is a humble effort to remind us of the rich traditions and spirituality of this ancient Apostolic Christian community, especially when the Kalloorkkadu Marth Maryam Church at Champakulam has been recognised to the status of a Basilica by Pope Francis.This is a commemoration of the true Catholic faith and traditions kept by the Christian community of Kuttanadu region.
This may be the first book with a chapter about the Sainty Martyr of Mar Thoma Nasranis, Mar Ikakko Cathanar. The back cover of the book is a pictorial representation of Mar Ikkako sahda written by Mr Judeson Joseph Kochuparampil, a migrant health professional lives in Kuwait. .He has produced iconographic images of several such saintly Nasrani leaders of the past. This seems to be a beginning of a unique spiritual class of religious imagery among the Saint Thomas Christians.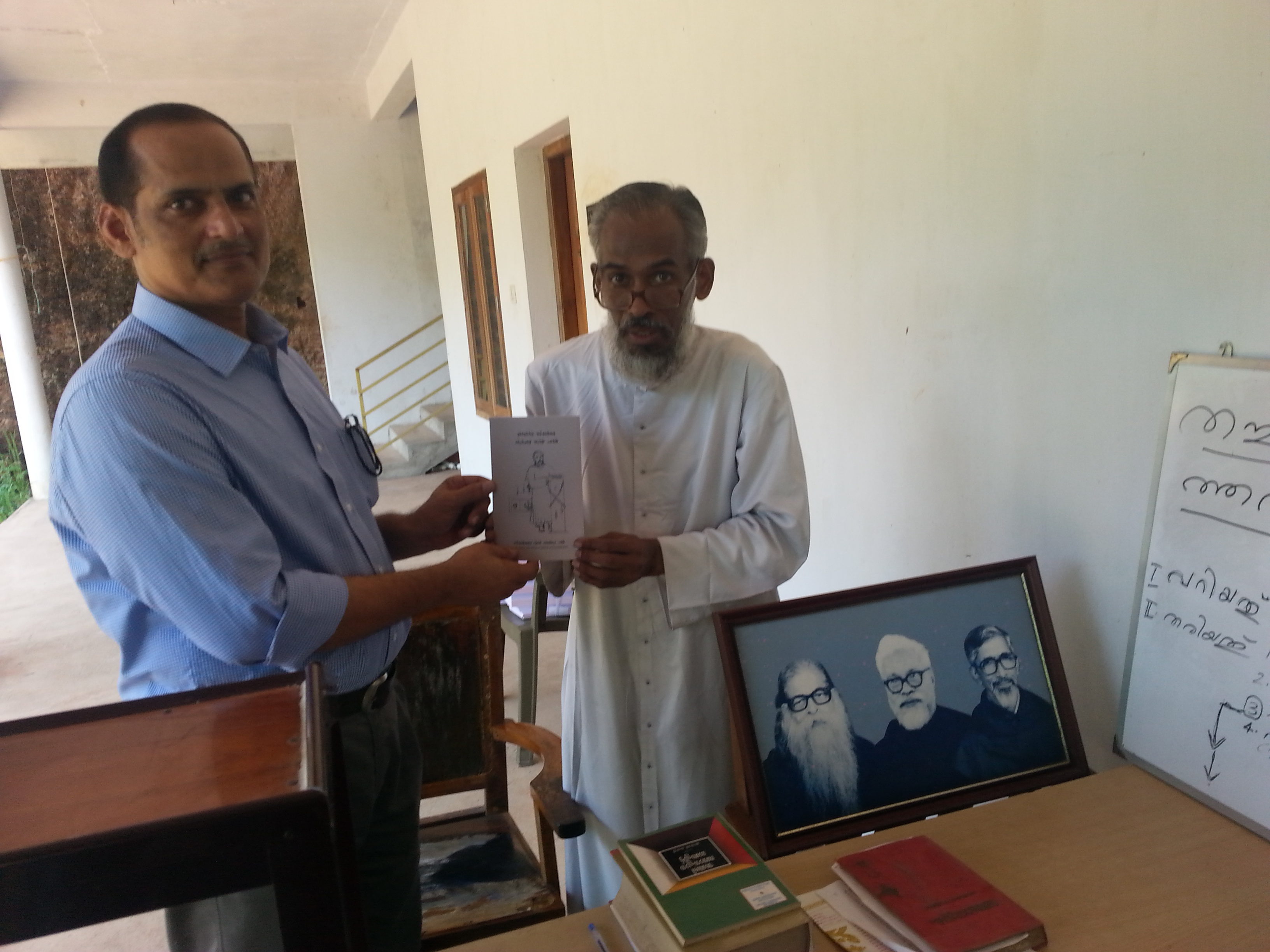 The book was released by Koonammakkal Thoma Cathanar on 13/05/17 at Beth Aprem Nasrani Dayara at Kuravilangadu in a simple prayerful function. Koonammakkal Thoma Cathanaar is a Great Scholar of Syriac language and Syriac spirituality and author of numerous books and papers, is involved in the revival of the Monastic tradition of Saint Thomas Christians. His Dayara at Kuravilangadu is a great place for Syriac learning. This Dayara can be considered as the revival of the ancient Dayara of Mar Yaounan at Kuravilanagadu ion the 10th century.
.
Rev Dr. Lonappan Arangassery, MST. Kindly wrote a foreword to this book. He is an eminent liturgist of the Syro Malabar Church and a scholar of Oriental Theology. He was a Professor of Liturgical Theology, Church History and Eastern Theology in various seminaries. He always held a very strong position in favour of the causes of the Syro Malabar Church and preservation of the liturgical and theological formation in the Church. He has published numerous books and articles on liturgy, church history and other theological disciplines. Fr Lonappan hails from Trichur.
Currently, Fr Lonappan is working as a Chaplain in the newly erected Syro Malabar Eparchy of Great Britain. The migrant Syro Malabar Community in the Great Britain has been blessed by his leadership and spiritual guidance. We are very thankful for his inspiration and all the support and encouragement from the very beginning of this project.
The page layout and design of the cover page were professionally done by Saint Joseph's Orphanage Press, Changanacherry. The book is available at Saint Joseph's Orphanage book stall Changanacherry.