'The Indian Christians of St. Thomas' by Dr. Leslie Brown
Authored by NSC- Admin on Monday, March 16, 2009 3:30 9 Comments
'The Indian Christians of St. Thomas' by Dr. Leslie Brown
Note about the Author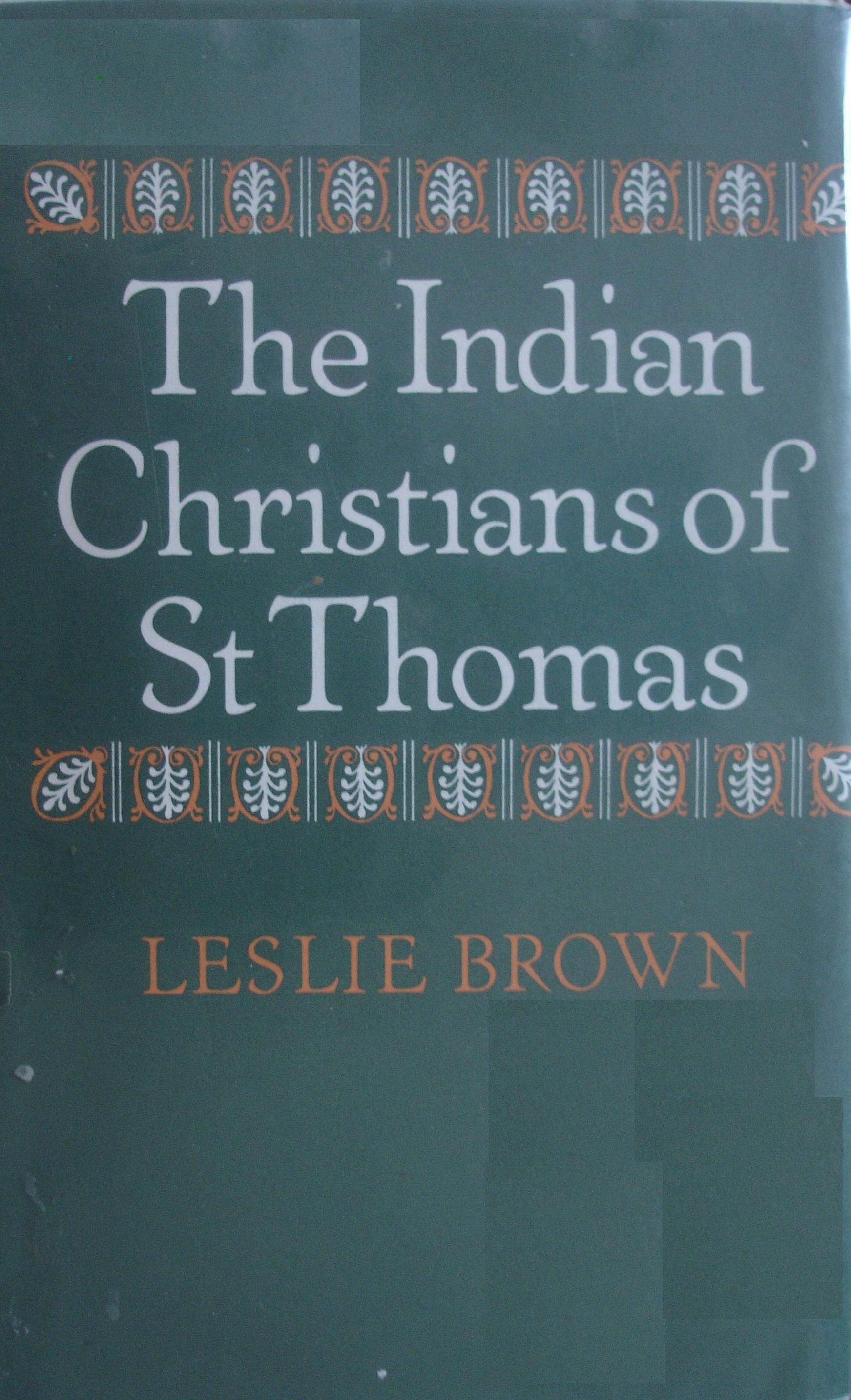 Dr. Leslie Brown came to Kerala as a missionary of the Church Missionary Society. In his fourteen years of service in India, Dr Bown was instrumental in developing the Anglican communion in India. He was also noted for shaping the worship of Church of South India. Dr. Brown later on worked as the Principal of one of the Theological seminaries.1
From India, Dr. Brown went on to become a Bishop and subsequently Archbishop of Uganda before returning to England as Bishop of St. Edmundsbury and Ipswich. He is known as one of the last generation of English bishops who gave outstanding service overseas, both to the ecumenical movement and in creating indigenous episcopal leadership in the Anglican Communion.
Contents
The Christians in Malabar, on the coast of South – west India, claim an unbroken relegious tradition from the time of Thomas the Apostle, who visited India in the first century AD. The community is a unique one. Living as a minority group on a busy trade route which has existed at least since Roman times.
In introduction, Dr.Brown analyses prior Anglican works ( Geddes, Buchanan, Hough, Whitehouse, Howard, Rae ) on Saint Thomas Christians history and concludes that their sources of information was limited. He also mentions that none of the contributions from Indian writers so far was from an impartial standpoint. He counts Fr. Placid Podipara, K N Daniel and T K Joseph as outstanding Indian writers.
According to him, there is therefore a need for a fresh investigation of the history of the Malabar Church, written impartial as possible.
He says, this book is concerned with the section of Church called Orthodox. It has Therefore to leave out of consideration the various groups which live apart from that section, once the occasions of separation have been noticed. Thus we shall see that, the Indian Church had a loose – knit unity until 1653, for the last fifty years of that period under Roman obedience. Then about half of the Christians became Jacobite in allegiance ( if not at once in liturgy or theology). The work of English missionaries in the nineteenth century, concurring as it did with personal rivalries and factions among the Indians, led to the secession of the Mar Thoma Church and the conversion of a few families to the Anglican faith. The continuing body of Jacobites has been torn asunder by disputes arising, not from doctrinal differences, but from the clash of persons and their struggle for power. By 1950 the two factions apparently gave up hope of reconciliation and now exist as separately organised churches, the Jacobite, acknowledging the supremacy of the Jacobite Patriarch and the Orthodox, under the Indian Catholicos of the East.
In Introduction, Dr. Brown also notes that the motivies of Western Christians were not always altruistic. He mentions that, after the Syond of Diamper a distinguished Jesuit wrote to his Father General, that the effect of the actions there taken would be of immense service to Portugal as they could put thirty thousand soldiers in the field. The Dutch Officer, Visscher suggests that it would be a good idea to train young Dutchmen in Syriac and Malayalam and bring them out to convert Syrians in to reformed faith and company interest can be protected. Col. Munro, the first British Resident referred his endeavors among the Saint Thomas Christians, as equally important for humanity and the stability of British power.
He also says that, Saint Thomas Christians already made great contributions to India and to the world Church.
Part I
In Part 1, Dr. Brown talks about the history of Saint Thomas Christians, their difficulties with European reformers, their quarrels and schisms. With all these there emerges the picture of a lively Christian Community with a strong flourishing church.
Chapter 1.The Christians of Saint Thomas in the Sixteenth Century
Chapter 2.The Saint Thomas tradition
Chapter 3.The Malabar Church comes in to history
Chapter 4.The Jesuit Archbishops and the Carmelite Mission.
Chapter 5.The Confusions of the Eighteenth Century
Chapter 6.The Modern period
Part II
Part II deals with the social life of Saint Thomas Christians, where their religion plays an important role.
Chapter 1.The Social Life of the Saint Thomas Christians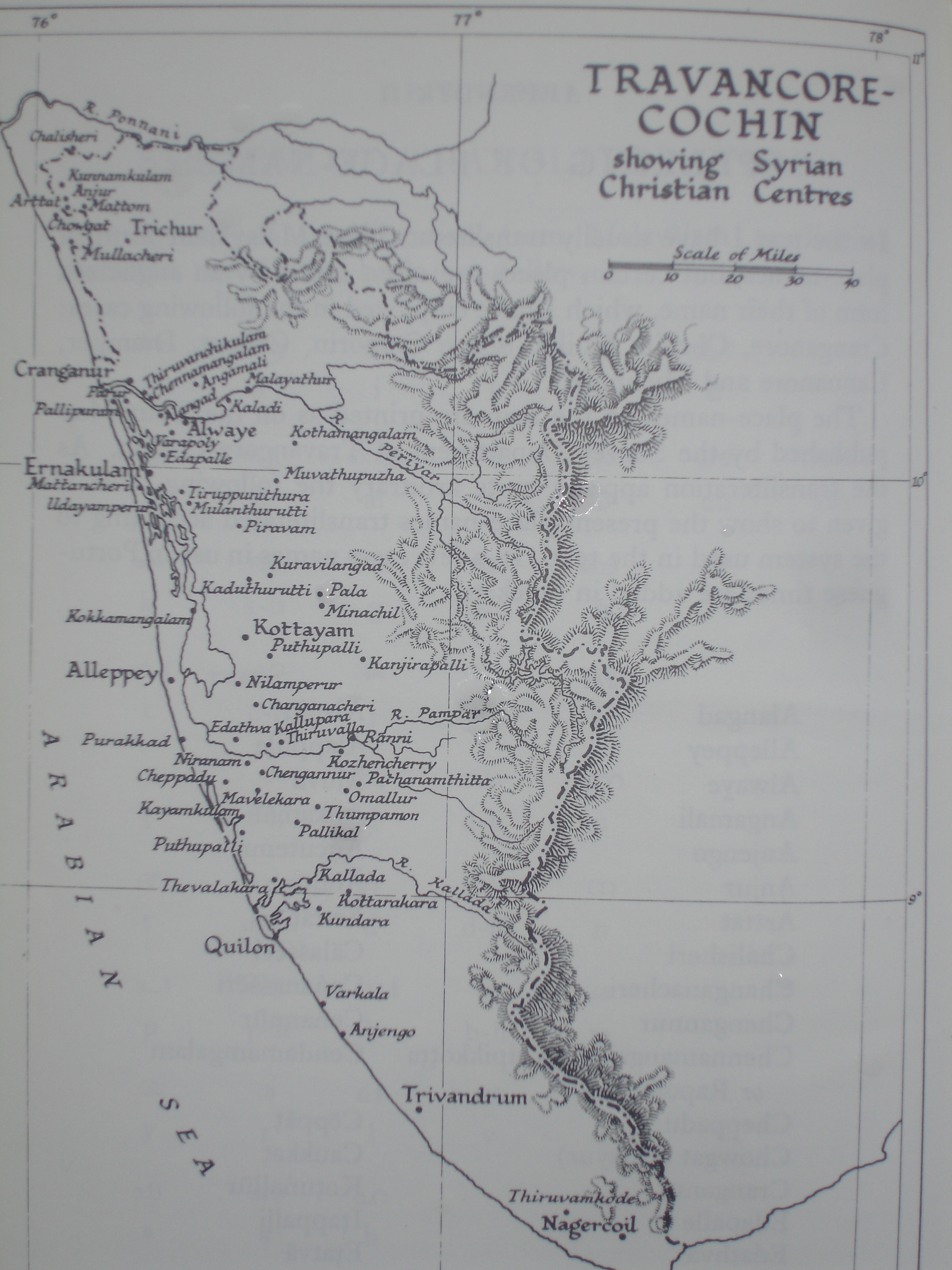 Part III
In Part III, the forms of religious worship of Syriac Orthodox especially, Sunday services, daily prayers, special offices and occasional offices are explained. The present faith and Identity of Saint Thomas Christians are also discussed.
Chapter 1.The Sunday Service
Chapter 2.The daily prayers and special offices
Chapter 3.The occasional offices
Chapter 4.The Worship and faith of the Saint Thomas Christians before 1600
Chapter 5.The faith of the Saint Thomas Christians today
Chapter 6.The Identity of the Saint Thomas Christians
Appendices 1. System of transliteration
2. Spelling of place-names
3. Glossary
List of Illustrations
        -Monolithic stone cross at Kaduthuruthy consecrated by Archbishop Menezes in 1599
-The smaller stone cross in Valyapalli
-The copper plates in possession of Mar Thoma Church
-His Holiness the Catholicos, Mar Baselios Geevarghese II
-Font at Kaduthuruthy Chuch showing Hindu influence in decoration and Stone lamps of Hindu type in the Chuchyard at Chenganoor
-A typical Syrian Christian House
-The Church at Chenganoor
-Map of Travancore- Cochin, showing Syrian Christian Centers
The Indian Christians of St. Thomas, was first published in 1956. Its title was criticized as it did not deal with all the Saint Thomas Christians, but with only one section – the Orthodox and or Jacobites. It was reissued with additional chapter in 1982. The Catholic section of Saint Thomas Christians ( Syro Malabar ) are not discussed in detail. Dr. Brown, has refered most of the existing studies about Jacobities history.This is a scholarly work on Jacobite/ Orthodox/ Mar Thoma history, religious worship of Syriac Orthodox and social life of Saint Thomas Christians in general. The book is published by Cambridge University Press.
Picture – 1. Front Cover of The Indian Christians of St. Thomas by Dr. Leslie Brown
Picture – 2. Map of Travancore- Cochin, showing Syrian Christian Centers from, The Indian Christians of St. Thomas by Dr. Leslie Brown
________________________________________________________________________________
Author can be reached on admin at nasrani dot net
________________________________________________________________________________
Footnotes
http://www.independent.co.uk/arts-entertainment/obituary-the-right-rev-leslie-brown-1135067.html [↩]
9 Responses
Participate – Your opinion-Leave a Response
NSC NETWORK is a non moderated forum. All are welcome to participate in the debates. We encourage comments, critiques, questions, additional information,corrections and suggestions. We also encourage participants to provide answers/ideas to questions raised on articles or on posts/comments.Links/Videos/Pictures of value to readers are most welcome.

We request that please stay on topic, respect other people's opinions, avoid profanity, offensive statements or anything else that might otherwise violate our policy. Please understand that we reserve the right to edit or delete posts/comments for any reason we deem appropriate. By submitting a post/comment here you grant this site a perpetual license to reproduce your words and name/web site in attribution.

Please note that NSC Network may, in our sole discretion, reject posts/comments for any reason we deem appropriate. Please try to post on relevant discussions and we may in our discretion move discussions to relevant threads.